Launch Your Website Today
All the goodies to keep you worry free, with no hidden fees.
99% Uptime Guarantee
Premium 24/7 Support
30 Day money back Guarantee
Daily Backups
Unlimited email accounts
Unlimited Subdomains
Basic
Free SSL For Every Domain
Smart
Free SSL For Every Domain
Pro
Free SSL For Every Domain

$250 / Year Free website Updates & Changes
Get Unlimited Website Hosting With Our
Pro

Plans
We have different options to choose from when it comes to hosting plans. They all depend on the number of domains you need to host and storage & bandwidth requirements. Our Pro plan offers unlimited website hosting, meaning businesses can host an unlimited number of domains on a single account.
Our unlimited website hosting plan is especially advantageous for anyone with multiple websites and domains. First, it can save you money. If you have multiple domains that you need to host, you can eliminate the need for multiple hosting plans by consolidating them into one unlimited domain plan. Second, it can save you time. Having all of your domains on one account can make managing and updating easier. Finally, it can give you more flexibility. If you decide to add or remove a domain from your website in the future, you can do so without changing your hosting plan.
Our in house, professional, 5 star support team is always here for you.
99% Uptime Guarantee
We can offer a 99% uptime guarantee because we use brand name server hardware, monitoring systems, backup systems, and a team of experienced technicians who can foresee problems before they arise.
24/7 Support
If you have any questions or comments regarding your hosting account, we're available to help you out 24 hours a day, 7 days a week. Response time is normally 5 minutes to an hour and will not exceed 24 hours.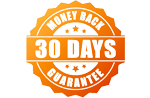 30 Day Guarantee
We're confident that you'll love JackRabbit.host just like hundreds of our customers. If you have any problems or decide that our hosting isn't for you, we offer a 30 day money back guarantee for hosting.
All performance features are included with every hosting plan. 'Turbo Charge' your website without the extra fees.
Pure SSD Storage
Improve your websites conversion rate and your visitor satisfaction by giving your websites a boost in performance. SSD's have faster response times compared to traditional hosting hard drives.
LiteSpeed Server
Our premium LiteSpeed servers serves static content faster than any other web server with lower latency, higher scalability and more than 50% faster PHP speeds. Other hosts charge extra for LiteSpeed, we don't.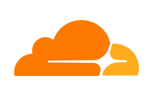 Cloudflare
Serve your website from 151 major cities across the globe. Dramatically improve websites speed, performance and security through Cloudflares global CDN. Backed by Microsoft, Google.
E5 OCTA CORE
Our multi processor E5 machines are the best of the best in the industry when it comes to sheer CPU power. This means faster web hosting, more power behind your websites than other hosting competitors.
LS Cache
Accelerate your websites load times with LiteSpeed's exclusive caching application. Faster than other caching software tested using WordPress, minimize your sites resources and increase page speed using LS Cache.
Railgun
Railgun ensures that the connection between your origin server and the Cloudflare network is as fast as possible by compressing data while maintaining it's quality, resulting in a 200% performance improvement.
We keep your data locked down. We take security seriously.
Free SSL Certificates
Every domain routed through our server will automatically be upgraded to the highly trusted Comodo SSL Certificate. Your visitors information will be secure with Google recommended encryption.
True DDOS Protection
In addition to a firewall, we provide elite DDOS protection through Level3, formerly known as BlackLotus to block attacks. All data is scanned regularly and you'll be notified if any data is exploited.
Daily Backups
We keep 4 separate backups at all times in different data centers through our remote backup system. Our data has always been locked down, secure and never comprimised.
Every hosting account includes the following features
Latest cPanel
The longest running, most reliable and feature rich hosting interface that's easy and convenient. We provide the latest cPanel so that managing and updating your website feels like second nature.
MySQL
The most popular, open source SQL database management system created by Oracle. MySQL is the most widely used database management system because it's fast, scalable, reliable and easy to use.
Softaculous
We keep 4 separate backups at all times in different data centers through our remote Raid10 backup system. Our data has always been locked down, secure and never comprimised.
Unlimited FTP
Use your favorite FTP client to download, edit and upload files. Our SSD servers deliver faster transfer times when transferring files to and from your account. We offer unlimited FTP accounts for every hosting plan.
Unlimited Email Accounts
Create unlimited email accounts with any hosting plan you choose. Connect your email through smtp to your favorite hosting client. We protect against spam on our servers so that your email is trusted.
Unlimited Forwarders
Create unlimited, trusted forwarding addresses for your business. Forwarding addresses allow you to quickly create an address that will forward to one or multiple recipients without the need to access webmail.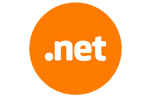 Unlimited Subdomains
Add unlimited subdomains to your existing domains. Create separate areas of your website that are easy to remember. Creating a subdomain is easy and free on each hosting account.
PHP 5.4 to 7.4 Selector
Speed up your website with the latest version of PHP. If your site is not compatible with the latest version, you can select an older version using the PHP selector installed in cpanel.
1 Minute CronJobs
Work smarter, automate tasks with CronJobs. Create unlimited scheduled executions of your websites and scripts with monthly, daily, hourly or by the minute up to 60 crons per hour.
AwStats
Monitor your website, ftp and mail server usage with Awstats, a graphical interface that logs usage every 24 hours. View the analytics of your website including the number of visits, visitor location and more.
CURL
cURL supports connections to remote systems over http, https, gopher, telnet, dict, file, and ldap protocols allowing a script to access information from a remote system as if it were a local file / data stream.
MariaDB
MariaDB is a popular mySQL drop-in replacement that radically improves the speed of website queries which increases the overall speed and response of database driven websites.
Perl
An open-source scripting language similar to the C language that processes text to make it easier to use in reports. Because of it's multiple programing languages, there are multiple ways to use it.
CGI
CGI (Common Gateway Interface) adds capabilities to the server so that your website can communicate with other applications or scripts. This is the most common way developers interact with users.
gd2
Dynamically compose and edit images using gd2. This popular graphics library supports true color images, alpha channels, resampling along with several other features used for image manipulation.
Zend Guard Loader
A PHP extension that runs encrypted and protected scripts encoded by Zend Guard. Zend Guard is not backwards compatible with other decoding applications, thus, our server features Zend Guard Loader.
ionCube
IonCube is a set of tools that protects php software from being viewed or stolen. Encoded scripts run faster and more efficiently. In order to be decoded, IonCube loader is required which is installed on our servers.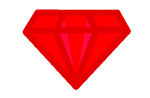 Ruby
A popular, dynamic, open source programming language with a focus on simplicity and productivity. Also called "a beautiful and artful language" Ruby has an elegant syntax that is natural to read and easy to write.
Over 400+ applications. Here are just a few popular apps you can install with one click.
WordPress
Over 30% of the internet is composed with WordPress. Hundreds of third party developers have created plugins that make it easy to do just about anything with this CMS. Create a blog, a store, a business and lot more.
Joomla
An award winning content management system which makes it easy to build powerful websites and online applications. Joomla is very popular, very easy to use, stable and secure.
Drupal
A leading open sourse CMS solution built on PHP, Drupal's flexible platform lets marketers and developers overcome bottlenecks and delays so they can run a fast and agile team and create amazing experiences.
Magento
One of the most popular open source e-commerce platforms in the world, Magento's intuitive interface successfully integrates digital and physical shopping experiences. Loved by business owners and shoppers.
Bootstrap
Bootstrap is a free and open-source library for designing websites and web applications. It contains HTML- and CSS-based design templates layout and navigation elements, as well as JavaScript extensions.
Vanilla
Create an online forum or community that your customers will love. Vanilla's forum software is used by top brands to engage customers, drive loyalty and reduce support costs.
PrestaShop
PrestaShop is an e-commerce software that allows you to easily create your online store and sell products using your website. Prestashop helps you develop your business activity to generate maximum sales.
OpenCart
A free, simple, easy to use, open source online shopping CRM platform for one or multiple online stores. There are many professionally-written extensions available to customize the store to your needs.
AbanteCart
Be In full control of your online retail channels with this powerful eCommerce software and shopping cart. A trusted eCommerce platform with a secure, robust core architecture and enterprise grade features.
Launch Your Website With Our
Affordable Web Hosting Services
Hosting your website can be a big decision with many factors to consider. But when it comes down to finding affordable web hosting services, there's only one factor that should matter: value. Of course, you'll want to ensure that the service you choose offers essential features, such as 24/7 customer support, free SSL certificates, daily backups, etc. But at the end of the day, the most important thing is that you find a service that offers secure and fast SSD hosting with 99.9% uptime. Our affordable web hosting packages give you all the features you need without breaking the bank. So depending on how many domains you have to host and the storage and bandwidth you need, we've got an affordable plan.
Select a plan to continue
All pricing is in USD